The world isn't that simple anymore. Our travel options are no longer "on foot" and "you're not rich enough to own a horse, it's foot-town for you." So we can choose between trains, buses, cars and more. And while we at Skycop don't deal in disrupted train ride compensation, we did make compare the different modes of travel.
Traveling By Car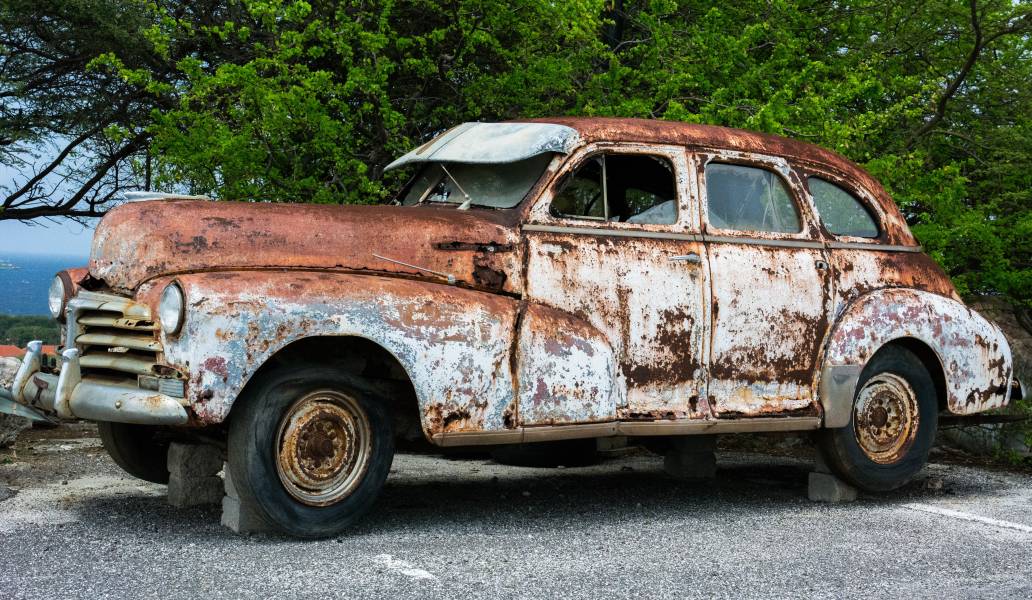 Pros
Cost: you probably own one already, and if it's a short trip with your friends pitching in to pay for gas, it can be really cheap.

Space: it's your car, you can cram as much luggage into it as you want (physical constraints may apply). It's also a cheap way to cart your friends around, especially if you have a bigger car.

No strangers: only you and yours travel in your car. You don't have to be bothered by other people and you won't bother them… unless you fly into road-rage or something.

Flexible: you set the schedule and you plan the route. You can go wherever the law permits and your heart desires.
Cons
Slow: your car will conspire against you and your trip will take time. You also need to stop for toilet breaks!

Environmental impact: even if you're carpooling, traveling by car still hurts the environment more than a trip on the bus or train would.

Driving: some unlucky person is going to have to bite the bullet and drive. And if your trip is long, that's a lot added fatigue even before you factor in arguments over maps and roadside restaurants.
Traveling By Bus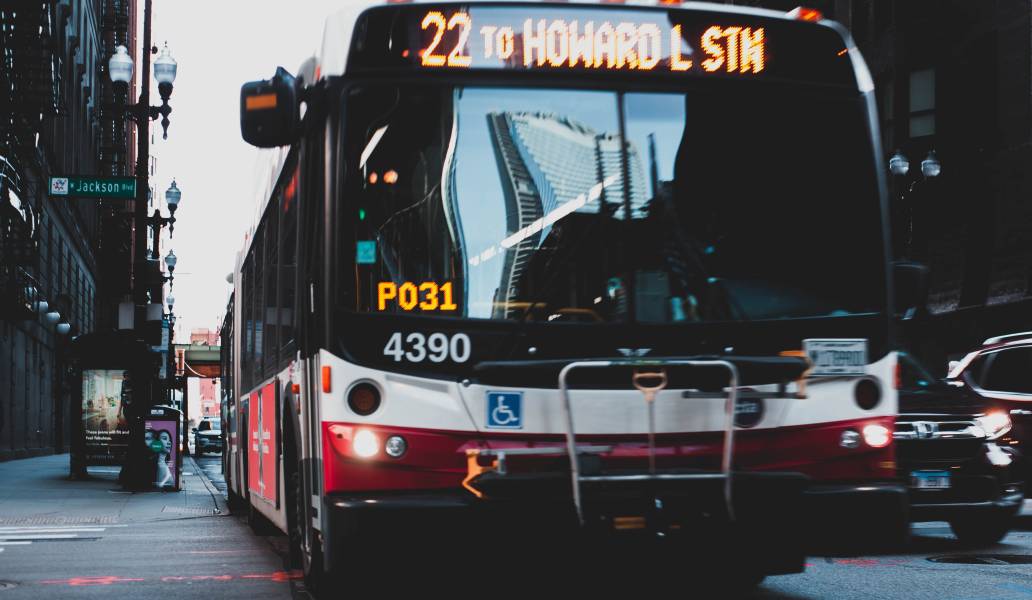 Pros
Widely available: by virtue of being a road vehicle, the bus may go wherever a car can, and it can cover more obscure, hard to reach destinations that train.

Cheap: while the price balance depends on your country, buses can be cheaper than even trains, planes, and possibly even cars.

Environmental impact: taking a bus is like turning carpooling to the max.
Cons
Uncomfortable: at the end of the day, a bus is going to be quite cramped and the bathroom is unlikely to exceed a porta-potty in size. Sleeping on overnight routes is terrible.

Slow: buses still move roughly at the speed of the car and are subject to most of the same traffic jam issues.

Strangers: you're packed with a bunch of other people like a bunch of wanderlust-stricken sardines. You might inconvenience them, they might inconvenience you.
Traveling By Train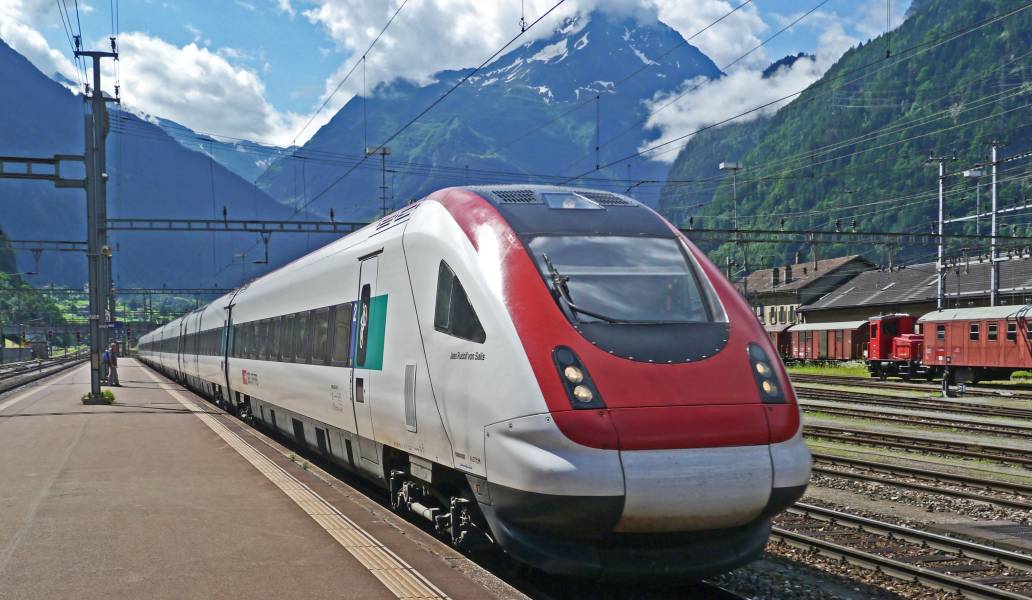 Pros
Speed: trains don't encounter traffic jams or other nonsense that plagues cars. They're the kings of their coiling steel roads. And if you're in Western Europe or Japan, you may have access to high-speed rail. Travel by Shinkansen if you can.

Comfort: privatized British rail aside, trains ten to be roomier than buses and offers better amenities. Read a book, play some video games, see if your neighbours are down for a chat, it's all part and parcel of train travel. Also, unlike with planes, you don't have to jump through the check-in, security check, and boarding hoops.

Cost: travel passes are great for when you want to explore a new country or even a new city. The discounts make it more than worth it.
Cons
Possibly expensive: If you don't want to shell out for a pass and plan to travel a lot, it can get expensive, fast.

Schedules: Much like buses, trains run on schedules which may be a lot sparser due to the whole "needs to use rail" thing.

Limited reach: a train is a very good way to quickly and comfortably reach a spot… that has a rail connection. If you want to see more remote places, you will have to hop on a taxi or bus.
Traveling By Plane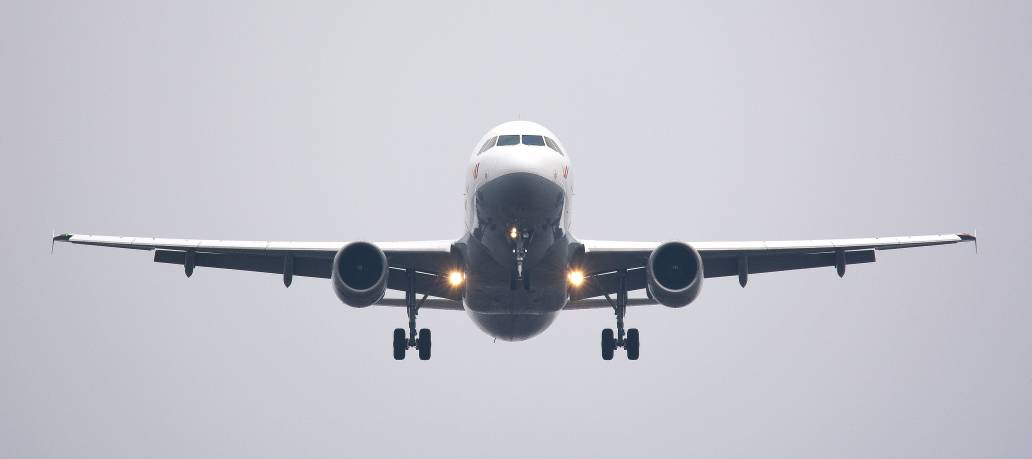 Pros
Speed: planes are fast because that's what they need to stay up in the air, and the longer the flight is, the more efficient the trip.

Simplicity: unlike cars, which rely on roads, and trains, which need rail lines, planes can go wherever an airport is, ignoring rivers, mountains and other terrain features that would impede terrestrial transport.

Price: as budget airlines are a thing, you can find relatively cheap tickets to places where you want to go to… especially if you employ some life hacks!
Cons
Discomfort: if you're flying budget airlines, say goodbye to comfort. Your seats will be cramped, your luggage allowance will be constrained, and you'll have to pay extra for anything and everything.

Prep: you can't just board a plane, you need to do a check-in, arrive early, pass security, get bored at the gate and so on. No other means of transport is as annoying when it comes to things you need to do before you can rid.

Susceptible to nonsense: trains don't care about fog and cars are rarely if ever bothered by drones. Meanwhile, there can be a million and one reasons why your flight will be disrupted.
But you know what? There are laws that state that you do deserve compensation if your flight is delayed, cancelled or overbooked. And Skycop is just the company that works to make the claiming process easier. So if you ever experienced flight disruptions, hit Skycop up!
Related articles:
6 New European Routes To Be Excited About In 2020
How to Buy Plane Tickets Online Cheaper
9 Food And Music Events In Baltic Countries You Must See This Autumn
Spent All Your Holiday Funds In Summer?